Seventy years is no small feat.
From a small insurance defense practice to a thriving full service law firm with three offices in the Bay Area, Hoge Fenton Jones and Appel, Inc. has weathered recessions and thriving economies to achieve seven decades of service.
"Hoge, Fenton and Jones were all insurance defense trial attorneys," said Hoge Fenton Shareholder and Attorney Steve Siner. "It started in Monterey [in 1952], but moved to San Jose in 1955. Sometime in the 1970s they brought in a lawyer who did corporate work, estate planners and real estate attorneys, and they liked the idea of having other types of practices, not just litigation."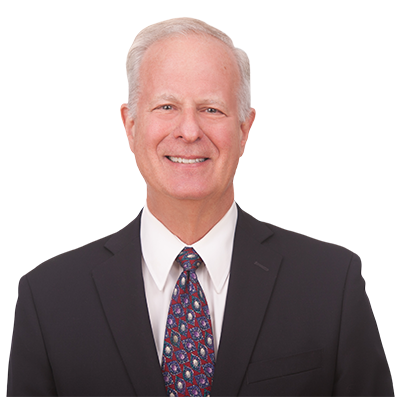 Over the years, Hoge Fenton has added additional practice areas, including IP litigation and family law, which began in the 2000s when former San Jose Mayor Susan Hammer's attorney husband, Phil, approached the firm about adding a family practice to their offerings.
Most recently, Hoge Fenton opened an office in San Mateo, which Siner said was to better serve the Peninsula community.
"A lot of Hoge Fenton attorneys live on the Peninsula and we've always had individual connections and quite a few clients," said Siner. "So, we've always had an interest in the Peninsula and when the opportunity came to acquire a few attorneys who already had an office, we jumped on it."
Siner said the office is continuing to expand and growing it is a priority for the firm. Although any client can have their legal needs met at any office, Hoge Fenton plans on hiring attorneys in multiple practice areas to work out of the new office.
"The longer range plan is to expand the office, bring in more attorneys and have multiple practice areas so that clients who have multiple needs can go straight to the San Mateo office," said Siner. "It's not going to happen overnight, but we're keeping our eye on expansion."
The firm, which now employs approximately 50 attorneys, is considered on the smaller side, but has participated in a handful of larger deals. According to Siner, the acquisition of Livermore Software Technology Corporation (LSTC) by ANSYS Inc. in 2019 was the largest in the firm's history.
"It was three-quarters of a billion dollars, and that's way beyond what most of us had ever worked on," said Siner. "John [Hallquist, founder and CEO of LSTC] was a client and we had a good rapport with him. So, when the opportunity came for him to sell his company, he consulted us."
Siner said Hoge Fenton's multiple practice areas came into play during the deal. Because it was a multifaceted deal, Hoge was able to employ its intellectual property, compliance, employment, real estate and tax attorneys - about 10 attorneys total - to assist in facilitating the acquisition.
"Having the expertise in house to handle that was wonderful," Siner said.
"Ever since I've been here, there have been a couple of constants, and one is client service," he continued. "I know every firm says the same thing, but we put our money where our mouth is. We don't charge as much as some of the bigger firms and we have internal obligations that emphasize client service. We stay true to our mantra, which is to get the best lawyer for the job, treat the client correctly and get the right person to handle the project."
Learn more about Hoge Fenton online here.