Fifteen years after the Redwood City Council embarked on a major effort to revitalize the downtown area, that vision is finally becoming a reality.
On Saturday, an estimated 100 people gathered near Redwood Creek to learn about a new one-mile bicycle and pedestrian trail. The planned Redwood Creek Loop is just one piece in the P, a three-park plan that will expand the city's green space and connect downtown to the waterfront.
During a two-hour event hosted by the city's Parks, Recreation, and Community Services Department, residents toured the space, asking questions and offering feedback.
"People were incredibly supportive of the project," Parks Landscape Designer Claudia Olalla told the Pulse in a text. She said people had "tons of questions," specifically about planting native plants and park amenities.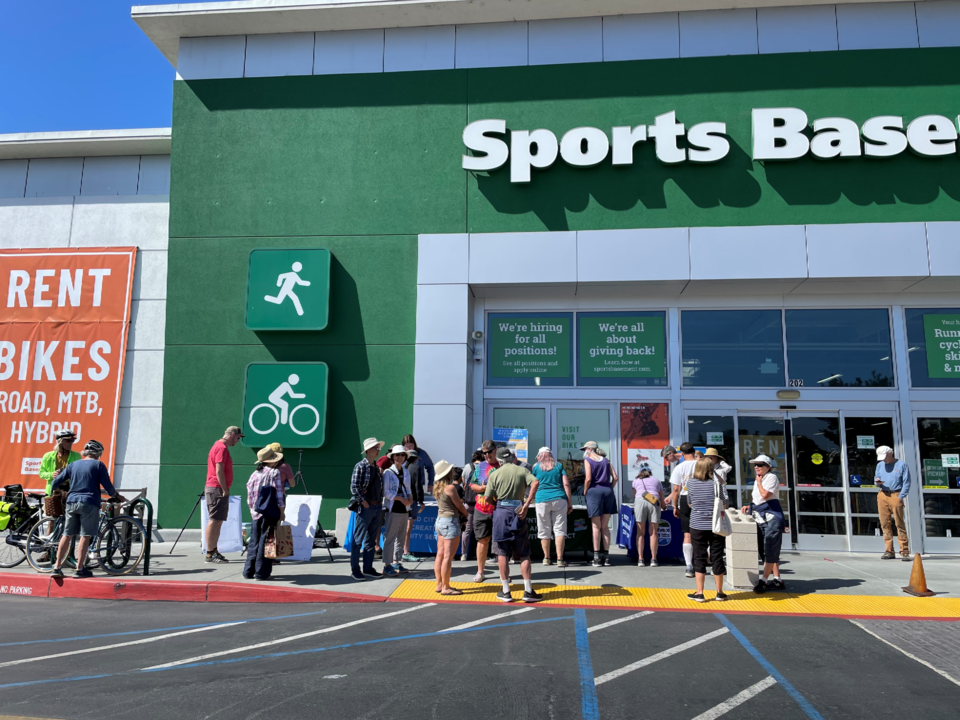 Fighting the city's reputation as a sleepy suburb—or "Deadwood City," to some—council envisioned the downtown in 2007 as a thriving public and commercial destination. The resulting Downtown Precise Plan (DPP), which was recognized by the local Grand Boulevard Initiative as a "Visionary Public Agency Plan," called for renovated buildings, improved pedestrian and biking infrastructure and new venues for arts and culture.
Among the plan's more ambitious priorities was "a network of great public open spaces," including plazas, parks and playgrounds, to serve a variety of community needs. These spaces, the council decided, should be so numerous that most, if not all, downtown residents and workers would be within a three-minute walk of one.
Saturday's event was part of the city's ongoing effort to engage the community in shaping the vision for this network of parks.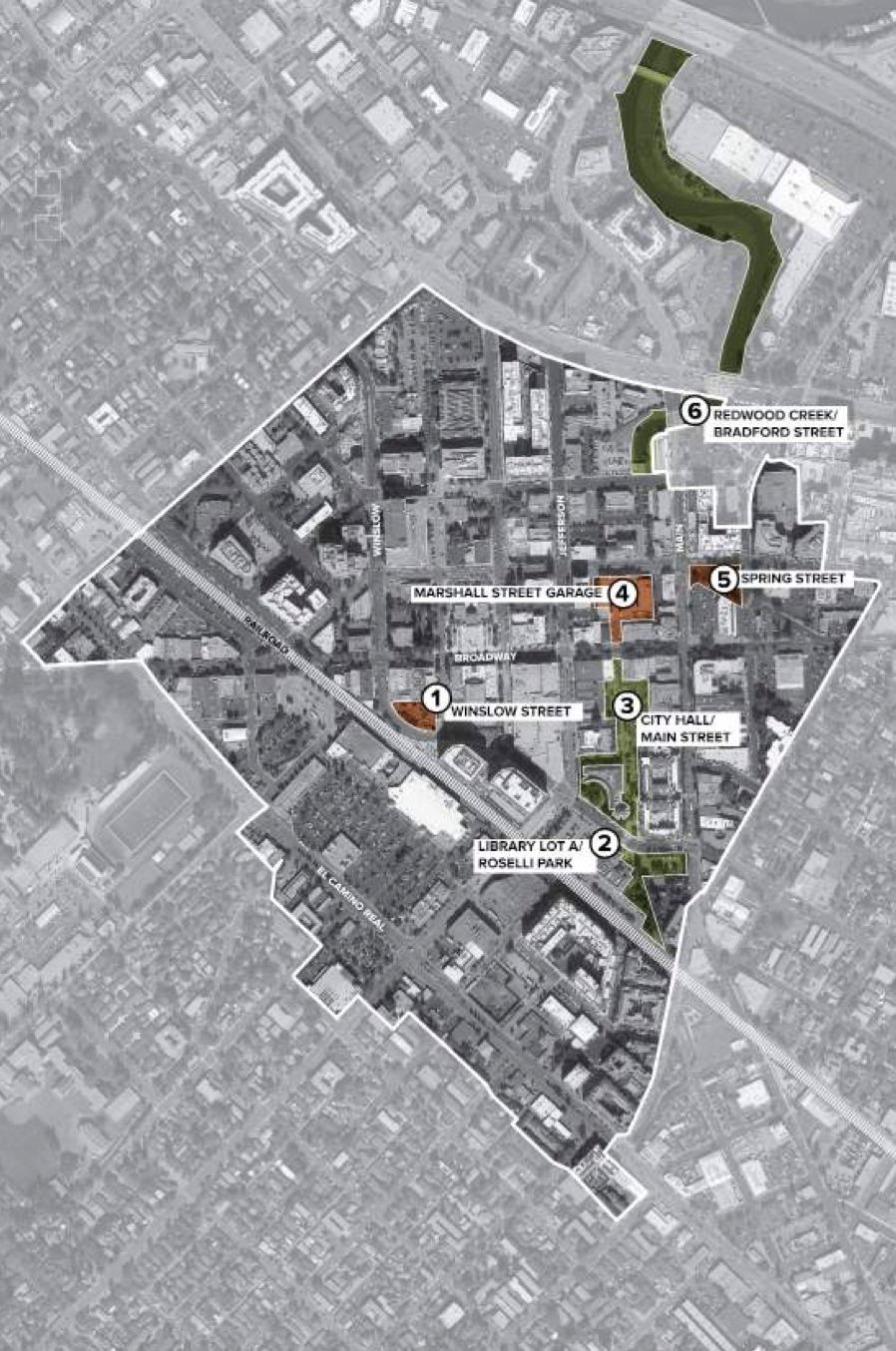 "So the idea, now, is to look at the sites combined together…to make a bigger contiguous park," Olalla said. "My pie in the sky wish is that families could bike to the edge of downtown, from whatever neighborhoods they're coming, and then hop on this corridor and feel really safe riding their bike all the way to the Bay."
Olalla first got involved in the project in 2017 as part of the team that conducted the Downtown Parks Site Assessment Feasibility Study. Instructed by the council to scope out sites for a new, city-owned park, Olalla and her colleagues narrowed the list down to six potentials. Based on staff analysis as well as feedback from community surveys, three sites were advanced for further study: the library lot A, the City Hall Main Street parking lot and Redwood Creek.
But during their presentation to the city council in September 2018, the staff also offered a fourth option: build them all.
"Not just have one park but have all three parks—and have them all be connected and create what we're calling an 'urban recreational corridor,'" Olalla said. "The idea is to stitch together right-of-way, city-owned properties, crosswalks and every little bit of land that we could to dedicate to public open space and create a corridor that connects the downtown to the Bay."
According to Olalla, the idea was a hit. "We went to council, and council said, 'that's what we want to.'"
Staff got to work on putting together a request for proposal and selecting a consulting firm. And then, Olalla said, the pandemic hit.
Following a months-long hiatus, the team has gotten the wheels turning again. In August 2021, the city signed an agreement with the RRM Design Group to lead the design of the downtown parks, including the development of all three sites proposed by staff.
As the waterfront leg of the project, the Redwood Creek Loop is a one-mile exercise trail that would run along both sides of Redwood Creek from Convention Way to Bradford and Main streets. In addition to providing a pedestrian and bicycle link to the Bay Trail, the loop would include bike repair stations, fitness hubs and vista points, and would allow for a future, 10-acre waterfront park along Maple Street.
"I am thrilled that we have the opportunity to do that," Olalla said. "We're a bayfront city and we've never had a real true bayfront park."
The city is also taking steps to transform the two spaces in the heart of downtown: the public library's parking lot A and the City Hall parking lot on Main Street.
Plans for redeveloping lot A, which is adjacent to the Roselli Garden, include eliminating all 51 current parking spaces, according to the Feasibility Study. The city hopes to build out the existing green space with lawn and garden areas, as well as a play area, a central plaza and a pedestrian link to downtown.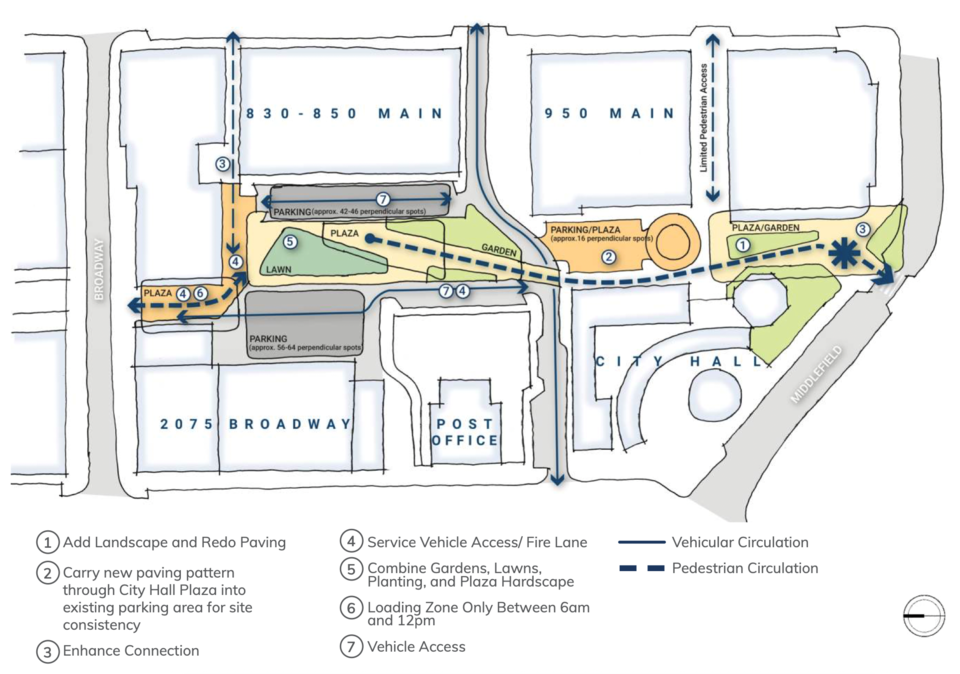 Just across Middlefield Road, the combined 165-unit Main Street and City Hall parking lots would be reduced to approximately 98-110 spaces in favor of an 89,000-square-foot paseo. While protecting access for emergency and service vehicles, the park would connect Middlefield to Broadway with a sort of promenade, including open plazas, gardens and lawns.
As Redwood City's downtown has grown, so has its need for more dedicated green space.
According to a 2019 Parks and Recreation Needs Assessment, Redwood City experienced a population increase of 10% between 2010 and 2016. As a result, the park acreage ratio decreased to 2.78 acres per 1,000 residents, just below the calculated Quimby standard of 3 acres. (The city has since proposed revising the standard to 2.75 acres per 1,000 residents.)
With increased urban density, Olalla said, "comes the objective of providing open space for those residents. And so that is what we are delivering."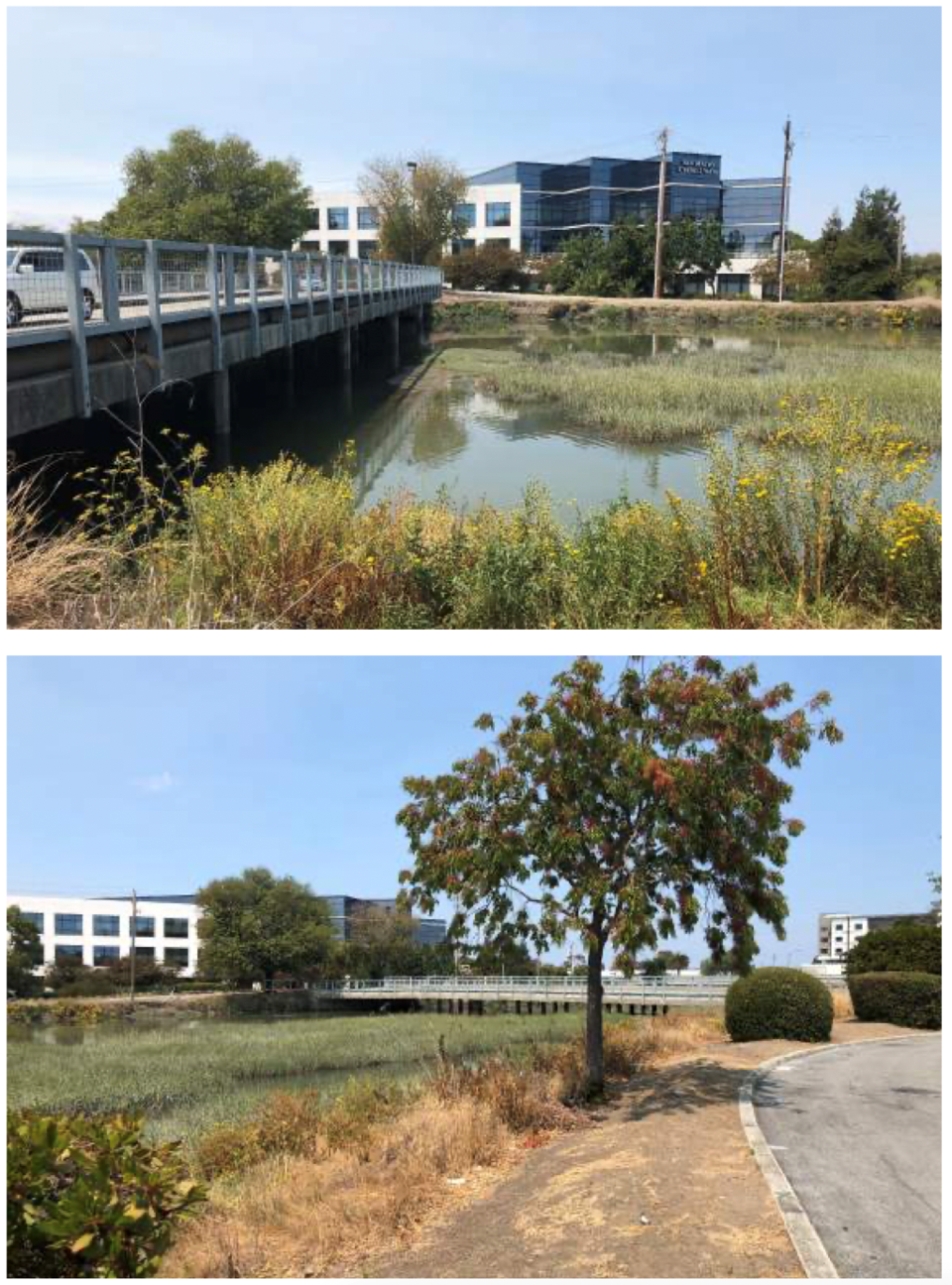 The city is working on all three proposed parks concurrently in a phased timeline, according to Redwood City Parks, Recreation and Community Services Department Director Chris Beth, who said he expects the full project to take upwards of five years.
With $3 million already set aside, library lot A is the first in line. Olalla hopes to finish community outreach by the beginning of fall and start construction in early 2023. In the meantime, she'll be leading community outreach efforts for the Redwood Creek Loop and the associated waterfront park, and beginning work on the Main Street lot.
Based on estimates from the Feasibility Study, creation of the complete urban park network would cost upwards of $13.4 million. The city received $800,000 from Santa Clara County's Stanford Recreation Mitigation Grant Fund and has applied for an additional $2 million from the Land and Water Conservation Fund.
Outside of individual grants, the project will also receive funding from the city's recently updated park impact fees, which will go into effect in July. So far, the city has allocated $2.5 million from park impact fees.
"Whatever we're asking, we're still not asking more than most cities," Council member Diane Howard said of increased fees, during the June 13 council meeting. "I'm hoping this will enable us to provide much more open space to our community."
With changes coming to downtown lots, some residents have raised concerns about parking.
"Certainly there has to be infrastructure for parking…we're mindful of that," Beth said. However, he emphasized the importance of "investing in people space rather than car space."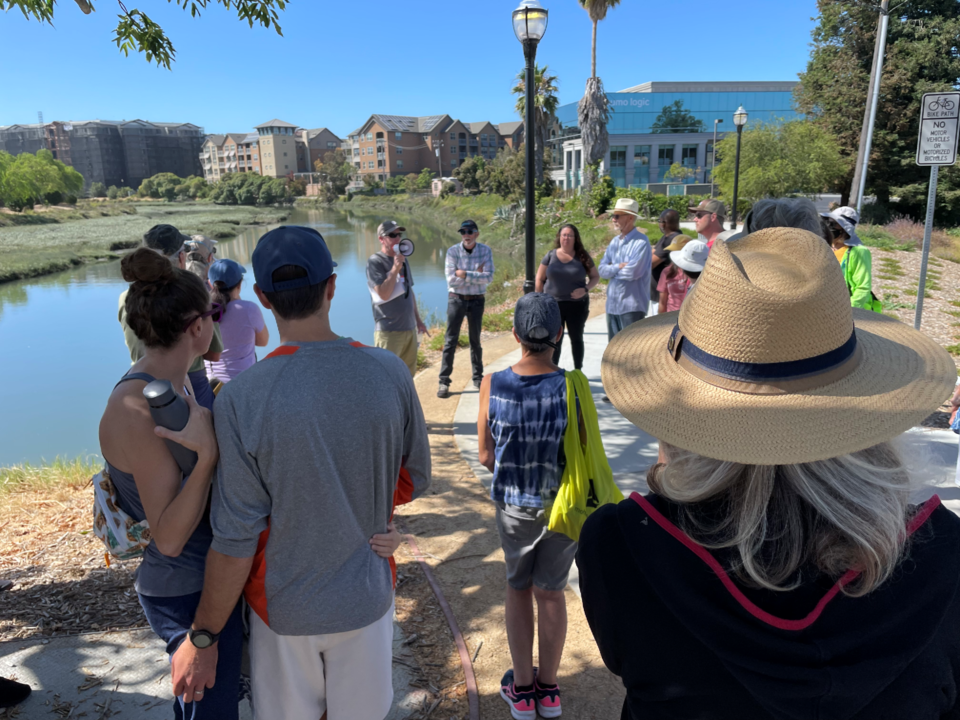 "The way I see it is that our downtown has sufficient parking, and it's a matter of shifting, a little bit, our perspective on where parking should be located relative to our destination," Olalla said. "So you might not be able to park now directly in front of the restaurant…but you will find parking nearby."
However, feedback on the future parks has been mostly positive, she added. From what she's heard, residents are generally supportive of open space and expressed interest in non-restaurant places to eat outdoors.
Resident and cyclist Taylor Pope said he was particularly excited about the goal "to stitch together a corridor for cyclists and pedestrians from El Camino all the way to the Bay Trail with minimal interaction with car traffic."
"It's a beautiful process," OIalla said. "We get to dream with the community and if all lines up, we get to build and deliver."
Beth agreed.
"My vision is for a healthier, happier community," he said. "We've seen through the pandemic how valuable open space is and this is a better use of space.