Warning: This story mentions suicide. Any person who is feeling depressed, troubled or suicidal can call 800-784-2433 to speak with a crisis counselor. People in San Mateo County can call 650-579-0350. Spanish speakers can call 888-628-9454. People can reach trained counselors at Crisis Text Line by texting 741741. Additional resources can be found here.
At Cesar Chavez Ravenswood Middle School in East Palo Alto, Athletic Director Mario Zamora has seen firsthand the effects of the pandemic on students' mental health and attendance records.
The East Palo Alto native said the vibe at his school has been "weird" since the return to classrooms. He's noticed students are more on their toes after the extended school closures.
There's more bullying. Sometimes it's new students trying to make a name for themselves. Kids are also dealing with parents who are wrestling with mental health issues or addiction, he said.
"My mother and father tell me, 'Education starts at home,'" he said. Students bring their family struggles with them to school, he said.
Schools in the Ravenswood area report strikingly high rates of chronically absent students, which are out of line with neighboring, wealthier schools, and higher than state averages. The first part of The Almanac's investigation into chronic absenteeism, when students miss 10% or more of class in a school year, explores its causes and consequences. Research has shown that being chronically absent can have serious negative long-term impacts on children's academic performance and their future prospects.
Zamora said that absent parents may be part of the problem. Some kids live with grandparents in East Palo Alto during the week because their parents can't afford to live in the Bay Area and they work in the Central Valley, he said.
---
At the end of the day, if you run all of that stuff together, it's like a recipe for depression. If you're depressed, you're not going to be motivated to be at school.
-Mario Zamora, Cesar Chavez Middle School Athletic Director
---
"Not having your mom and dad around, kids that age are going to get away with everything," Zamora said. "Grandma is going to spoil the kids. To have a better chance, you need to have both parents there for you."
"At the end of the day, if you run all of that stuff together, it's like a recipe for depression," he said. "If you're depressed, you're not going to be motivated to be at school. You rather stay home and be in (your) room."
He was surprised when one student-athlete expressed a suicidal thought.
"This year was a wake-up call," Zamora said. "This is bigger than you being a coach or role model. You are dealing with kids that are just dealing with stuff, where you need to dig down and try to help them out."
Zamora knows of some district students who had traumatic experiences coming to the U.S. He said there are students who were detained and locked in cages on the U.S.-Mexico border in 2018.
"A 12-year-old described their experience that broke my heart," Zamora said. "Somebody who was away from their mother for a year or two at 8 years old, it's tough."
Superintendent Gina Sudaria said that the district knows that there were students who were separated from their families, but could not confirm details about their experiences.
Zamora said he uses sports and animals from his East Palo Alto farm, Camp Doza, to connect with students, something that helped him open up as a kid. At his summer camp, kids are taught how to work as a team, and to be respectful to themselves and to the world around them.
"I tell kids, 'It's OK to describe your feelings,'" he said. "They just have this wall where they don't feel comfortable, especially to somebody who doesn't look like them."
He said that when he moved to East Palo Alto in the early 1990s, the city was known as the murder capital of America. "We were one of the first Mexican families in our part of the neighborhood," he said.
Zamora sees the impacts of students' personal struggles on their grades and social interactions.
Christian Sbragia, a substitute teacher at The Primary School in East Palo Alto — a tuition-free school that strives to integrate education and health care to better serve low-income children and families -- has seen more students struggle with anxiety this school year. Sbragia, founder of Cooline Kids, which offers after school programs and summer camps, is also a 2022 graduate of East Palo Alto Academy, a small public charter high school.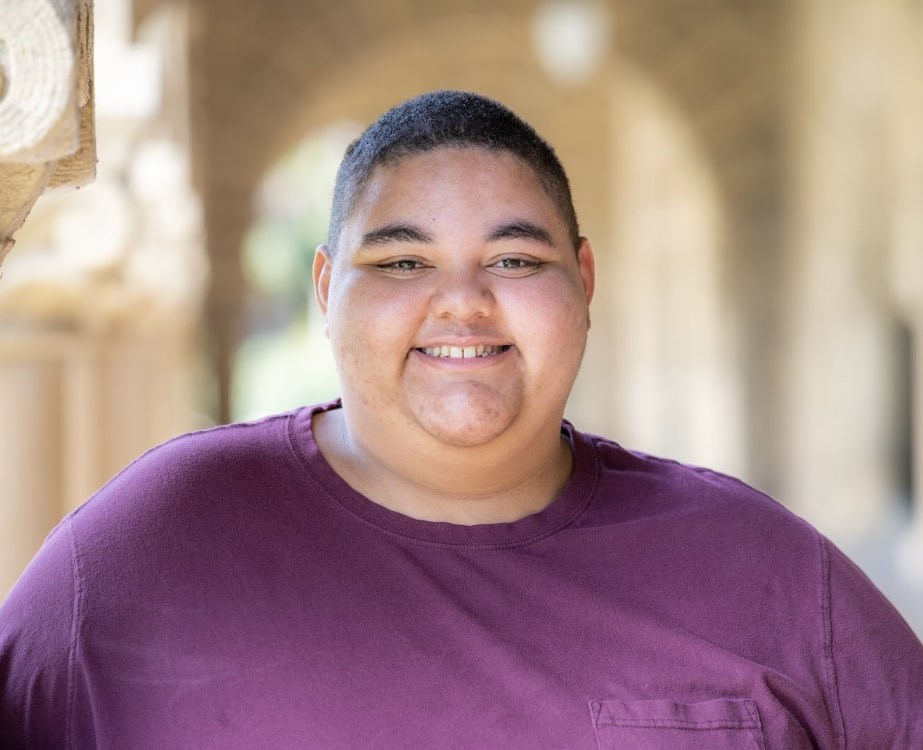 Sbragia recalls pulling an anxious student out of their parent's car at The Primary School to get them to come to class.
"There are mental health challenges that are still really striking our community, even as COVID is slowly fading," he said.
He said that because of a lack of socialization during the pandemic, many students do not know how to interact with their peers and misunderstand social cues. This was especially apparent this school year, the first year students were back on campuses full time without masks or mandatory quarantines.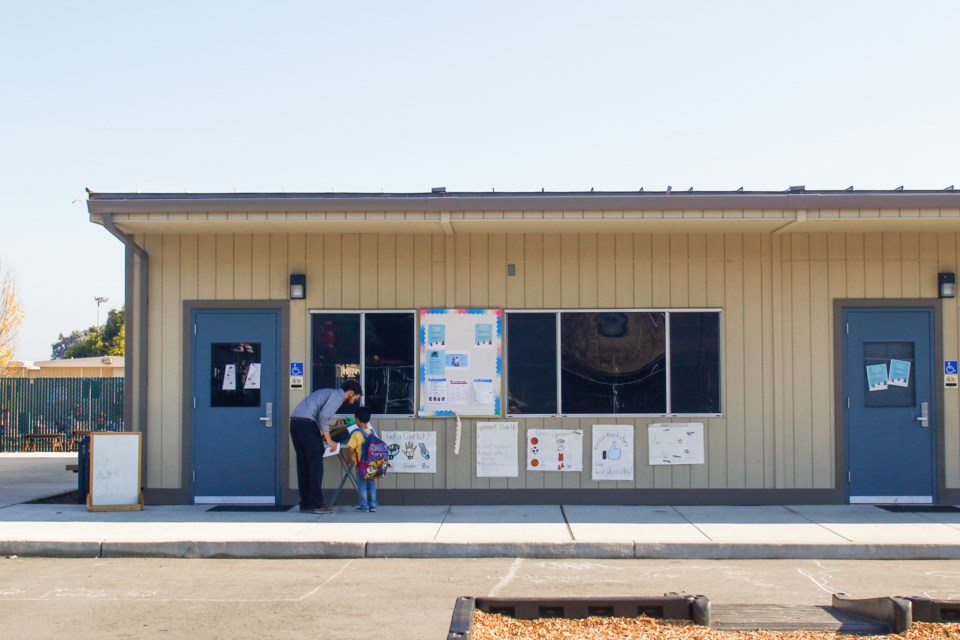 The transition has improved for students after coming back to school every day after a year and a half confined to their homes, said Marco Calderon, who has been the director of student wellness at East Palo Alto Academy for five years.
"Some of the outcomes didn't really show right away because everybody was eager to come back," he said. "We encourage more kids to seek support."
In the final part of this three part series, learn about what's being done to tackle the problem.
About this story: This is the second of three stories in a series exploring why chronic absenteeism has spiked in East Palo Alto and Menlo Park's Belle Haven neighborhood. The series was produced as a project for the USC Annenberg Center for Health Journalism's 2023 California Health Equity Fellowship with the support of EdSource editor Dympna Ugwu-Oju. Upward Scholars' Brenda Graciano translated the report into Spanish. Embarcadero Media Visual Journalist Magali Gauthier translated the photo captions.
Why so many local students are missing so much school
Read the first installment of our investigation.
Read the second installment of our investigation.
Read the third installment of our investigation.