The 51-year-old man who collapsed on a Redwood City building in August died of an accidental methamphetamine overdose, according to the San Mateo County coroner.
Robert Figone, who was experiencing homelessness at the time of his death, was spotted "acting erratically" on the roof of a four-story apartment building, according to a coroner's report. Figone became unresponsive after dropping down 40-50 feet into the building's air ventilation shaft where there was approximately four feet of water. Although paramedics performed life-saving measures, Figone died at the scene.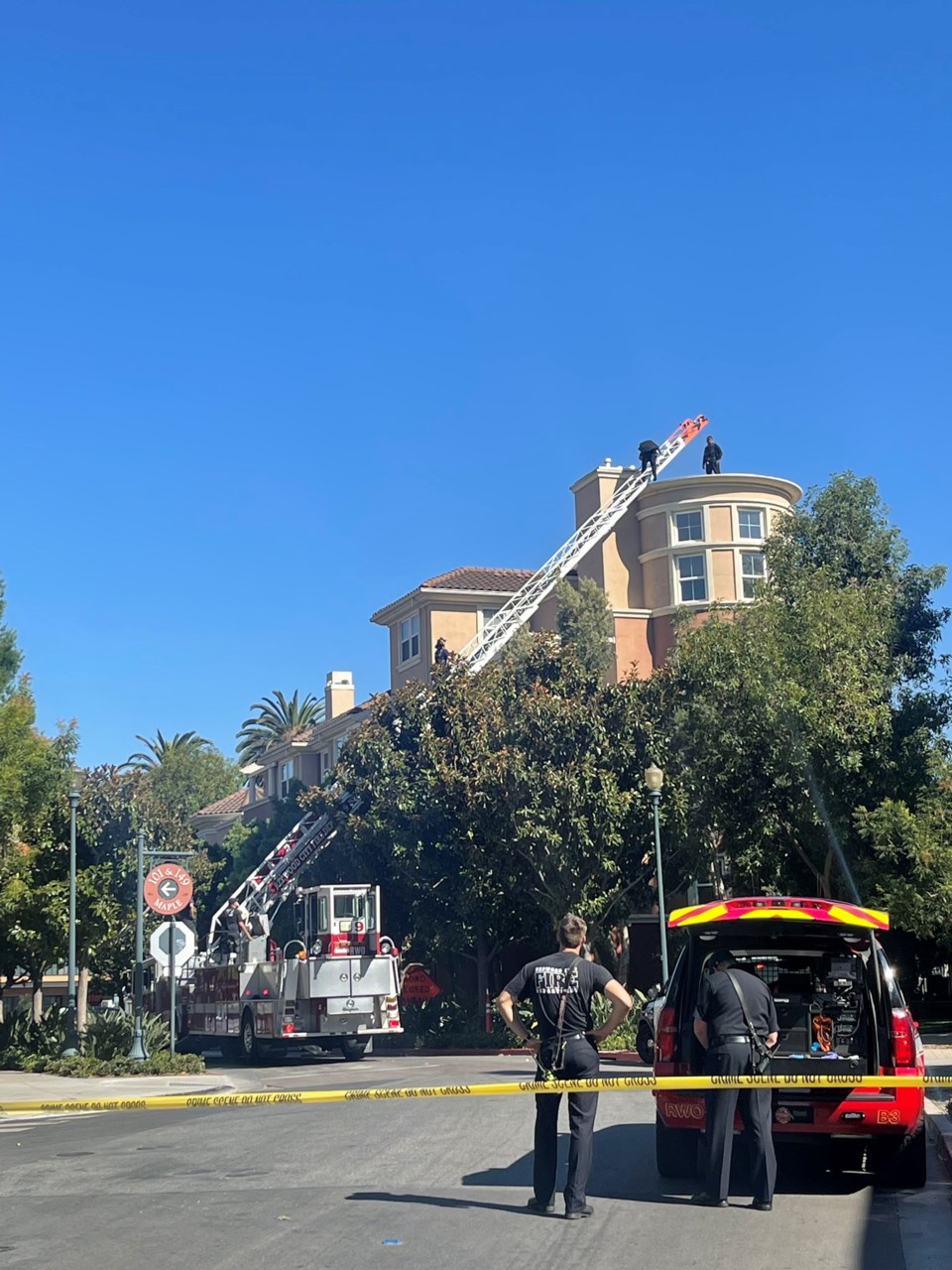 The incident occurred on Aug. 18, 2022 at 99 Maple St. near downtown Redwood City.
His official cause of death was determined to be "methamphetamine toxicity," according to the coroner's report, which said Figone also suffered from atherosclerosis, a potentially fatal disease caused by the build-up of fats in the artery walls. Though his history of congestive heart failure likely contributed to his death, it was not the direct cause, according to Deputy Coroner Hastin Stein.
A toxicology report found what Stein called "an extreme amount" of methamphetamine and amphetamine, 4,980 ng/mL of and 121 ng/mL, respectively, in an iliac blood sample.
An autopsy also showed some water in his lungs and minor external injuries consistent with descending into the air shaft.
The official report found no evidence of suicidal intent or involvement of another person in Figone's death.
The incident occurred around 1:40 p.m. when firefighters arrived at the 90 block of Maple Street to find a naked man atop the roof of a parking garage, officials said. Alarms were sounding, and residents were evacuating.
Figone was said to be throwing ceramic roof tiles and other debris toward firefighters and residents below, said Redwood City Deputy Fire Chief Greg DaCunha in an email.
Figone then "dropped down" into an air shaft and "continued to act erratically," before becoming unresponsive around 3 p.m., according to the coroner's report. He was pulled from the shaft and pronounced dead at approximately 4:30 p.m., after resuscitative efforts were unsuccessful.
Firefighters cleared the scene around 5 p.m., but police remained to investigate.
Michelle Iracheta contributed to this story.